Ladies, have any of you noticed any embarrassing, inconvenient, or undesirable changes happening "down there" as you've gotten older or after you gave birth to your beautiful children? As women, we basically expect that as we age our lovely lady bits will change, usually not for the better. But thankfully, we live in a time where we don't have to simply accept these unfortunate changes because we can fight Father Time and rejuvenate our intimate area to its youthful grandeur using CO2 Laser Vaginal Rejuvenation.
Introduction
As we age, so do the cells in all parts of our bodies. Their ability to function optimally deteriorates, resulting in the physical and mental changes we describe as "aging". For women, the vagina is no exception to this unfortunate process that progresses throughout life. Many women don't realize it right away, but it's very common to experience feminine intimate complications or insecurities as they get older and experience menopause or after childbirth.
Previously, the occurrence of undesirable, inconvenient, or embarrassing vaginal symptoms were simply brushed off and reluctantly accepted by women as signs that they were getting older. Women would submit to the "inevitable" decline of vaginal strength and function, while managing their symptoms caused by stress incontinence, vaginal dryness and laxity, and many other feminine disorders that negatively impacted their self-confidence and quality of life. Good news though, women no longer have to shrug and say "oh well, I'm just getting older" when these conditions present themselves! They can fight these symptoms and rejuvenate their vaginal canal with CO2 Laser Vaginal Rejuvenation, an alternative anti-aging treatment to Vaginoplasty surgery, for ladies' intimate health and wellness!
What is CO2 Laser Vaginal Rejuvenation?
CO2 Laser Vaginal Rejuvenation using the Fraxis Duo CO2 fractional laser is a non-invasive, quick, and effective laser procedure used to rejuvenate the tissues of the vaginal canal to treat a variety of both benign medical conditions and aesthetic concerns. The Fraxis CO2 laser uses a special laser attachment, called the GynoLaser applicator, to deliver CO2 laser energy to specific areas of the vaginal walls throughout the entirety of the vaginal canal to stimulate tightening of collagen fibers, increased blood flow, and produce new, healthy tissue lining on the vaginal walls. The effects of this laser procedure include tightening of the vaginal canal, increased production of natural lubrication, enhanced sensitivity and pleasure, strengthening of the vaginal and pelvic muscles to reduce urine leakage from the bladder, and so much more.
Who is a candidate?
This laser rejuvenation procedure offers a fast, safe, and effective non-surgical treatment that is suitable for a variety of medical and cosmetic concerns/conditions of the vagina. Most of these conditions and concerns are caused by some very common changes to a woman's body.
The most common causes of female intimate complications include:
Hormonal changes/fluctuations caused by menopause, hysterectomy, pregnancy/childbirth, certain types of cancers, etc.
Normal aging process of the body
Vaginal childbirth, multiple pregnancies
Certain medical conditions
If you suffer from any of the following indications or want to improve the functionality and feel of your intimate area, you may be a perfect candidate for laser vaginal rejuvenation!
Stress Incontinence - The leakage of urine that occurs when physical movement/activity (such as coughing, laughing, sneezing, running, and heavy lifting) puts stress/pressure on the bladder. The vaginal and pelvic muscles responsible for blocking the opening from the bladder to the urethra are too weak to maintain the blockage under the pressure on the bladder and urine is uncontrollably released into the urethra where it freely flows out of the body.
Vaginal Atrophy - A condition where the tissue of the vaginal walls become progressively drier and thinner, typically caused by hormonal changes or other condition that alters estrogen production. This condition causes many other symptoms to occur.
Discomfort or Pain During Sex - Usually caused by thinning and dryness of vaginal atrophy. The painful sensations are a common sign that there is vaginal tearing occurring, which leads to scarring and reduced sensitivity, as well as an increased risk of recurrent Urinary Tract Infections.
Reduced Sensitivity/Poor Sensation During Sex - Another condition that commonly accompanies vaginal atrophy. As the tissue of the vaginal walls become drier and thinner, the blood supply to nerve endings throughout the tissues declines, causing them to die and decreases the sensitivity/sensation felt during sexual intercourse which leads to fewer orgasms and reduced sexual satisfaction.
Vaginal Laxity - Essentially this is the looseness of the tissues of the vaginal wall, often caused by collagen and elastin loss as we age, the overstretching of the vaginal canal during childbirth beyond its ability to tighten back to its original structure, and drastic weight fluctuations that can also stretch the tissues fibers past their limit.
Reduced Natural Moisture and Lubrication/Vaginal Dryness - This can occur as the result of stress on the body, pregnancy/childbirth, menopause, or hormonal imbalances. Often occurs in correlation with the tissue thinning of vaginal atrophy, it can be itchy and/or painful, and the lack of natural moisture production can make regular movements and activities (walking, jogging, exercise, etc.) painful.
Chronic Itching, Burning, and/or Pain - These are trademark symptoms of vaginal dryness and atrophy. They may be an indicator that there is tearing present in the vaginal canal that may be developing an infection. There is also an increased risk of scarring that can occur during the healing of the injury, and since scar tissue prevents proper blood supply to nerve endings, the sensitivity and sensation can be reduced.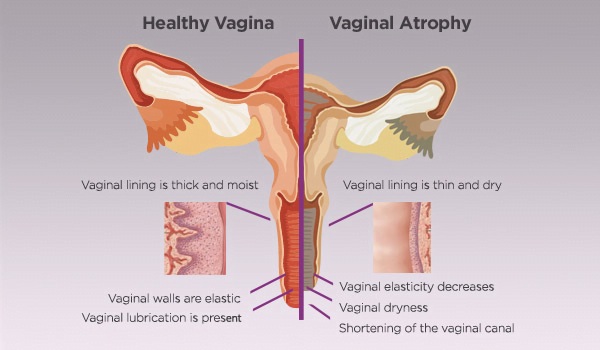 Why is this laser treatment important to women's health?
Although none of these conditions are considered life-threatening or immediately dangerous, they can still have a huge impact on a woman's life. Intimate conditions and concerns often have a negative impact on a woman's mood and self-confidence, can affect her ability and desire to participate in certain activities, and also decrease her sense of fulfillment and overall quality of life. Having just one of the indications previously discussed can have a huge impact on a woman's sex life and create conflicts in her intimate relationships.
As if that wasn't important enough, think of all the daily scenarios that can be ruined by vaginal disorders. Think of the woman that had to leave her and her friends' 7th-year tradition of Friendsgiving early because she was laughing so hard that she suffered an accidental urine leak due to her recently-occurring incontinence issue. Or the woman who had to tell her child that she couldn't play their favorite game, Tag, with them because she suffered from vaginal atrophy and dryness, which makes it too painful for her if she tries to run.
For years, women have had to suffer in silence while simultaneously missing out on experiences and opportunities to live life to the fullest, unless they could afford the surgical rejuvenation option, a Vaginoplasty, and were also willing to go through the stress and pain of the post-op recovery period afterwards. Laser vaginal rejuvenation offers all women a fast, non-invasive, and more cost-effective alternative to surgical rejuvenation that still boosts their self-confidence and quality of life.
How does the CO2 Laser Vaginal Rejuvenation procedure work?
The GynoLaser applicator is painlessly inserted into the vaginal canal to deliver targeted CO2 laser heat energy to the tissue of the vaginal walls. The applicator is manually rotated 360° to deliver the laser energy in ring-shaped microchannels evenly over all sides of the tube-shaped vaginal canal. Then the applicator is advanced deeper into the vaginal canal and then the laser distribution process occurs again. This process is repeated throughout the entirety of the vaginal canal to stimulate tissue rejuvenation without causing damage to surrounding tissues.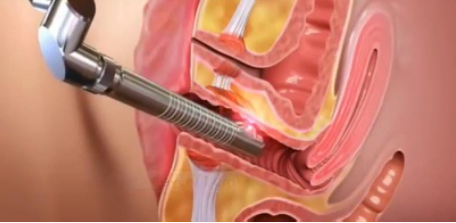 The thermal energy triggers the existing collagen fibers to contract/tighten while stimulating neocollagenesis and neoelastinogenesis (the production of new collagen and elastin fibers). The formation of new blood vessels occurs to improve circulation and nutrient delivery to cells within the vaginal tissues to improve health and functionality.
The body's natural healing function responds to the laser's micro-channels and heat, bringing healing growth factors, proteins, and platelets to the treated areas. These healing factors form into new, healthy tissue layers that replace the older, damaged layers. These new tissue structures replace the old tissues that lacked proper blood flow and healthy cells that are essential to maintaining the functions crucial for optimal vaginal structure and health.
Benefits of CO2 Laser Vaginal Rejuvenation
For women suffering from conditions involving their intimate area, the results of this laser treatment are life-changing. Not to mention the fact that it is much nicer on our wallets than surgical rejuvenation procedures, it doesn't require any lengthy recovery period or downtime, and it's most painless compared to surgeries.
Benefits include:
More cost-effective than surgical Vaginoplasty
Non-invasive, safer, and faster than surgery
No extensive recovery period or required downtime
Improved vaginal tightness
Reduced urinary incontinence 
Increased moisture production and natural lubrication
Enhanced sensitivity and sensation
Reduced pain or dissatisfaction during sex
Strengthening of vaginal and pelvic muscles
More youthful thickness of vaginal canal
Reduced itching, burning, or discomfort/pain
Improved overall vaginal health
Vaginal rejuvenation using the Fraxis Duo CO2 Fractional GynoLaser applicator is more than just a safe, fast, non-invasive treatment to solve a multitude of ladies' intimate conditions and concerns. It works to rejuvenate and restore a woman's precious lady bits to their former glory for a huge confidence boost and happier life! To learn more about this treatment and take the first step towards rejuvenating your feminine intimate health, call us at 352-512-9996 or click here to schedule your free consultation with one of our female providers!
Created by: Bailey